The Gulf Coast is full of friendly marine life! Up in the sky, or beneath the waves, a host of coastal critters is waiting to meet you! Read below for
6 of the Friendliest Marine Species found on the Gulf Coast
.
Sea Turtles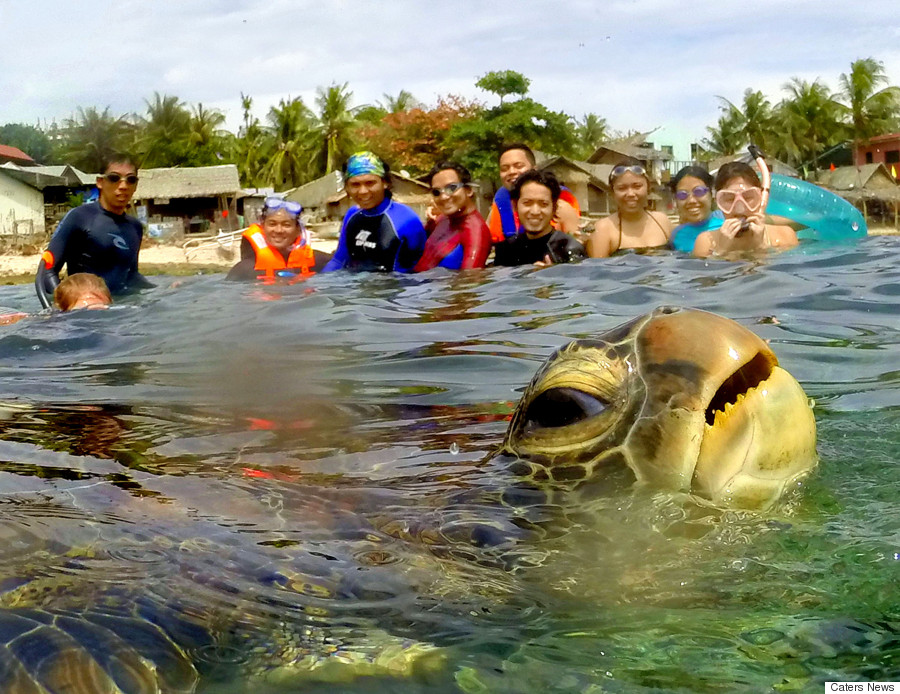 A visit from a sea turtle will put a smile on the face of any nature lover. This ancient species of reptile has inhabited the earth's oceans for more than a hundred million years, developing long lifespans, underwater vision, and migration patterns that can take a traveling turtle thousands of miles at a time. The most common species of Sea Turtle found in the Gulf of Mexico are Green, Hawksbill, Leatherback, Kemp's Ridley, and Loggerhead. While Sea Turtles are commonly encountered on boat tours or
snorkeling excursions
, it is best not to disturb them (even if one photobombs your picture!). It is also very important to give a beached turtle plenty of space. The only time a Sea Turtle ventures onto the beach is to lay eggs, which is a very delicate process that should never be interrupted!
http://www.theanimalfiles.com/birds/pelicans_relatives/brown_pelican.html

Sarah Dowdey (9 July 2009). "How do seagulls drink saltwater?". HowStuffWorks.

http://www.mbr-pwrc.usgs.gov/id/framlst/i0540id.html

http://www.allaboutbirds.org/guide/Great_Blue_Heron/id

Quinney, T. E. and P. C. Smith. 1979. Reproductive success, growth of nestlings and foraging behaviour of the Great Blue Heron (Ardea herodias herodias L.). contract rept. No. KL229-5-7077. Can. Wildl. Serv. Ottawa.

http://www.seefloridaonline.com/turtles/

http://www.fws.gov/northflorida/manatee/manatee-native-facts.htm

http://www.buzzardsbay.org/buzzards-bay-manatees.htm

http://www.pbs.org/newshour/updates/8-things-didnt-know-manatees/

http://www.animalfactguide.com/animal-facts/bottlenose-dolphin/